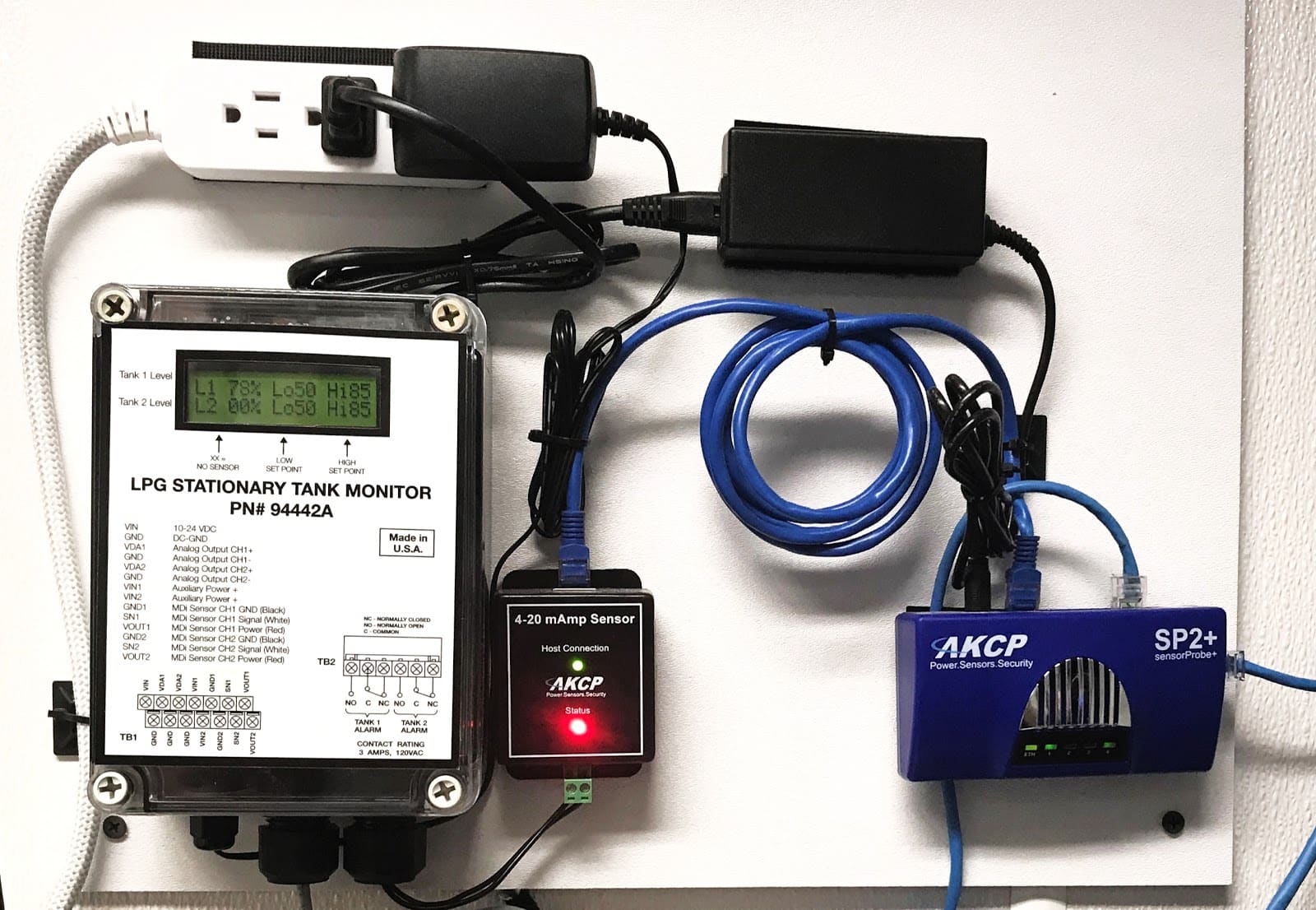 Power systems Plus was contracted by Washington County Consolidated Communications Agency and the Clackamas 800 Radio Group to provide and install emergency power generation systems to back up utility power at radio tower locations throughout Washington and Clackamas Counties in Oregon that are used for emergency responders communications. These systems are at remote mountain top locations and are unmanned. In order to monitor the generator system at each location, a complete remote monitoring solution was needed. Power Systems Plus found that a AKCP could provide a solution that would work across multiple brands of devices, carry data through the customers intranet and provide a single display that was user friendly and easy to monitor at the 40 plus locations. The AKCP solution is fully programmable and could meet any monitoring requirements that the customer had.

Power Systems Plus went to work with AKCP creating the program to monitor every aspect of the Kohler generator operation including the fuel level of the propane fuel tanks. After installing a few of these devices, Power Systems Plus found that it would be beneficial (and possible) to also monitor the ATS. By utilizing the integrated modbus protocol support on AKCP's SP2+ device, PSP was able to communicate with the transfer switch via TCP. This gave them access to all of the Thomson ATS's programmable features, including remote start and stop. A cable was installed at each location to connect the ATS to the customers network. Now every aspect of the generators operating system and the ATS is monitored. And the customer has the capability to start and stop the gen remotely.

Customizing the display for the customer was next on the list. The customer wanted a map based initial display of all units for both counties in one location. PSP was able to create this interface with the AKCP software. PSP created a green dot to represent each location if the generator system were in a ready status. The dot turns red if any alarms are present. The radio tech can then click on the dot to see the display for that site. The site display was customized to include tiles for propane fuel level, fault log, a summary of the sensors, and a start stop button. Any aspect can be drilled into further, to see actual readings or fault messages. The site display can be customized to display any of the gen readings or logs for any item that is being monitored.

Overall the combination of devices and software along with the programming customization has produced a superior monitoring system that could be implemented in many situations. Power Systems Plus's knowledge of this system could be applied to any customers remote monitoring system needs.