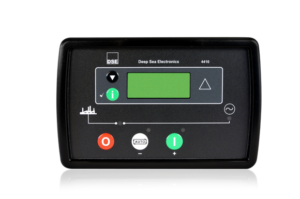 Power Systems Plus Inc. provides comprehensive generator retrofitting and repair for all types of generators. We design and install various types of customized generator packages tailored to your specific needs. From engines and generator ends, to custom control systems, we can provide you what you need to stay online.
Retrofit projects often provide opportunities for improving the operation and safety of the original machine design. Out dated systems can compromise machine performance, reliability, efficiency and maintainability.  Work will not proceed without a thorough examination of the possible opportunities to improve generator performance and efficiency.
We also provide new housings and custom painting to improve  your generator appearance, weatherability and provide sound reduction.
Retrofit Options
Deep Sea Digital Control Systems Upgrade
Power Systems Plus, Inc. can update the generator control unit on any brand or age of generator with the latest technology. Newer, more user friendly control systems allow for better operation, protection, and communication with your generator.
Benefits of retrofitting your generator control system
More options for alarms and adjustable parameters.
Less expensive, more universal components.
More affordable than replacing with the original equipment (in most cases).
Better protection of engine and stator.
Integrates with digital fuel level indicator and/or fuel polishing system.
Communicates with remote annunciator or remote monitoring systems.
Easy to use generator control panel
Digital Fuel Level Indicator Upgrade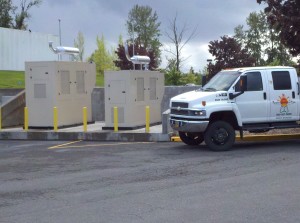 Most generator fuel tanks are equipped with only a manual fuel level gauge. Power Systems Plus has developed a digital fuel level indicator system that ties into your generator control panel and remote annunciator panel (when compatible). You can see your fuel level from the control panel and set an alarm to tell you when your fuel is low. This option works with many generator brands and is fully compatible with Power Systems Plus control panel retrofit.
Benefits of a Digital Fuel Monitor
This system eliminates tanks running out of fuel, or being overfilled.
You will no longer rely on your maintenance personnel to read the manual fuel gauge and communicate the level to you.
When you record the data, you can see the usage over time and monitor for anomalies.
This tool can be used to validate your fuel providers billing.
This inexpensive solution can save you time and money and give you peace of mind that your fuel tank is ready to supply your generator in case of an emergency. We can quickly and easily upgrade your generator fuel tank installation.
Shouldn't your generator be as modern as the rest of your facility?